Patented PTFE nano membrane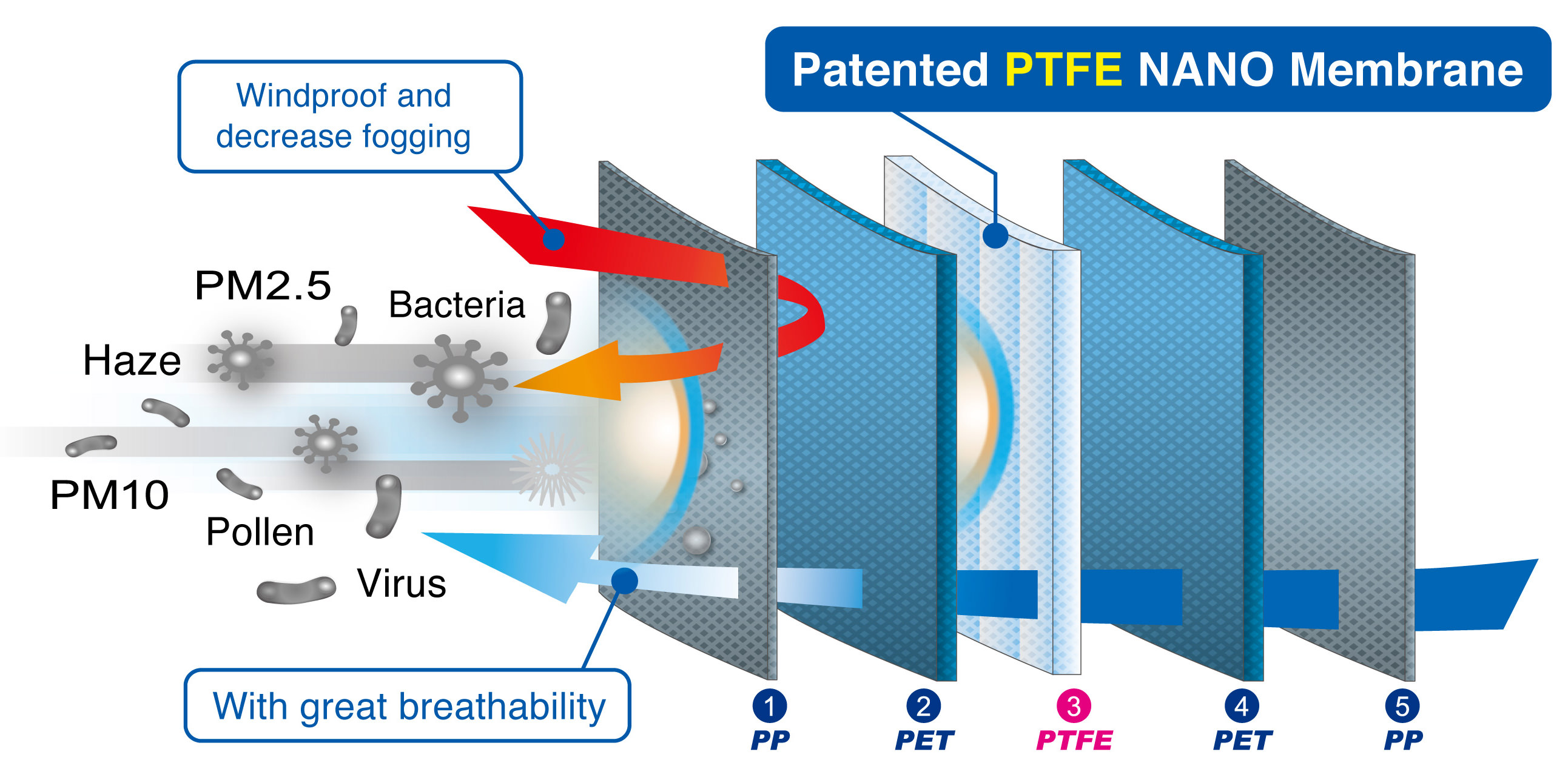 High-Efficiency ptfe membrane technology

Hihg filter efficiency masks (e.g. N95) can not be popular usage because of breath difficulty from low ventilation and short product life (due to electrostatic discharging).
【Solution】
Winresp cone-shape mask, Winresp 3D NANO PTFE masks

Winresp utilize patented PTFE nano membrane to prdouce high-effciency (over 95% filter efficiency level) masks.
Much easier breath (low exhalation &

inhalation resistance)

More comfortable (adjustable nose piece & comfort eat elastic fabrics)

Effective against fine particles, viruses, bacteria.

Durable (long time efficiency lasting)