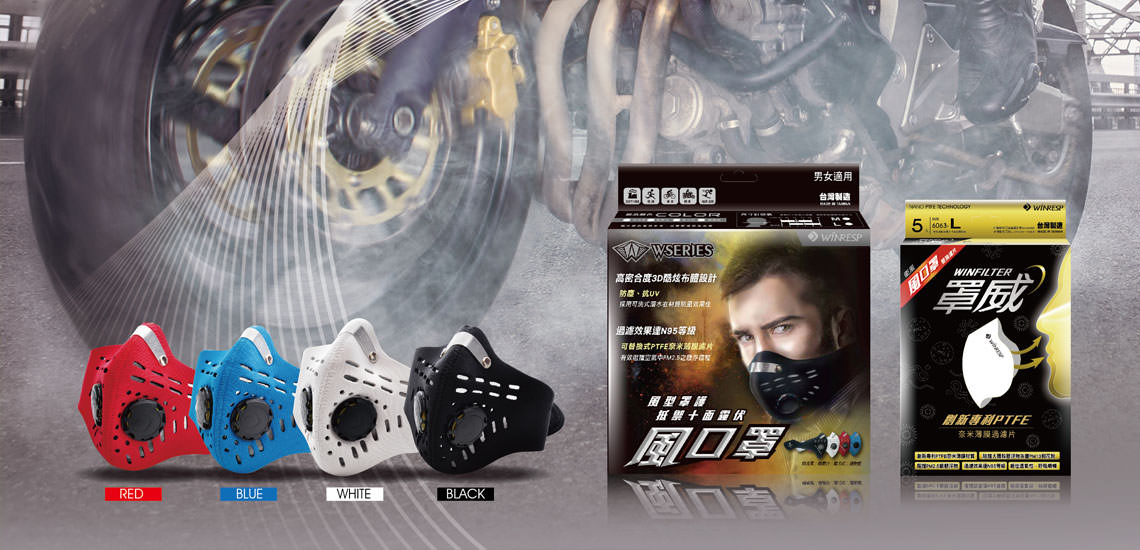 W-SERIES Mask
Product characteristics and structure
Adjustable Aluminum Noseclip –
Adjustable noseclip ensures excellent custom fit and secure face seal.


Available in two size – M & L.

Winresp Exhalation Valve –


Exhalation valves reduce exhalation resistance, and heat and water vapor inside the mask.

3D Ergonomic Design –


Neoprene fabric with anti-UV, endurable and washable properties.

Interchangeable Mask Filter –


Patented NANO-PTFE membrane filters (> 95% filter efficiency level) are interchangeable with masks.

Adjustable Mask Strap with Touch Fasteners –


Soft strap and hook and loop fasteners allow a custom fit that is snug and comfortable.
Winresp Replacement Filter (N95-level)
Innovative Patented NANO-PTFE membrane Filter with 95% filter efficiency level, effective against airborne particles, microorganisms.